INTERNATIONAL INTELLECTUAL PROPERTY LAWS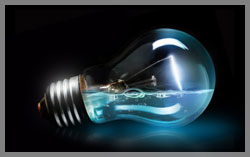 The International Intellectual Property Laws Program is an innovative and pioneering course and is also one of the first efforts in India to incorporate IP Laws from so many varied jurisdictions including UK, USA, European Union along with Indian Laws and a detailed study of international conventions, treaties and agreements governing Intellectual Property. The Program also delves into newer areas like Cyber IP including online copyright, virtual trademark, software patents, semiconductor topographies, plant varieties and private international law.
Intellectual Property Laws is one of the most evolving areas of study and practice in the world today. Whether it is copyright, trademark, patents, geographical indications, industrial designs, semiconductor layout designs or even trade secrets, creations of the human intellect have been accorded protection and various rights to ensure that creators can not only benefit from the products of their intellectual effort but can also prevent others from exploiting it.
The International Intellectual Property Laws program is a valuable source of knowledge and understanding for students and professionals willing to comprehend global legal issues related to IP and intending to garner skills necessary to excel and interpret various facets of the same. A pioneering course, International IPR is one of the first of its kind which delves not just in a singular jurisdiction but allows the students to explore and compare laws of UK, USA and Europe and understand the various international influences governing global IP today.
Eligibility to Apply
Minimum 10 + 2 qualification & English Language Proficiency
Course Highlights
International IP Laws, Territoriality Issues, International Influences, Global Legal Institutions (WTO, TRIPS, WIPO, European Union etc.), Copyright, Trademark & Passing Off, Patents, Plant Variety, Industrial Designs, Confidential Information, IP Litigation & Remedies, Laws in India, UK, USA and European Union, Jurisdictional Issues & Conflicts, Alternative Dispute Resolution and Cyber IP
Course Suitable For
Students and professionals from diverse areas including Law, Information technology, Business, Management, Legal Process Outsourcing, Web Design & Development, Publishing, E-Commerce
Course Duration
6 months (Classroom Mode - Kolkata Centre)
Application
For Application Forms, contact the Admissions Office by calling (0) 9231662024 or emailing
admissions@gstj.org